As part of Project Ireland 2040, a €116 billion investment in Ireland's infrastructure
The BusConnects project aims to overhaul Dublin's bus network over a ten year period. PCA were selected by the National Transport Authority (NTA) to carry out a full topographic survey on 7 of the 16 proposed routes into the city.
Given the extent of the survey and levels of accuracy required, PCA searched for more initiative solutions than the traditional methodology of manned topographical surveys. With recent developments and successful case studies in Europe, mobile mapping proved itself to be a very suitable solution.
PCA was the first company in Ireland to use mobile mapping technology on such a large infrastructure project. The Leica Pegasus mobile mapper consists of a car mounted laser scanner, inertial measurement unit and GPS all of which make rapid, accurate and efficient data collection possible like never before.

Another fantastic benefit of mobile mapping was the significant reduction of risk for PCA site crews. Many of the routes consisted of busy roads which would have required costly traffic management to survey using traditional methods. Moreover, along many of the routes, long sections of motorway and national road would have been impossible to capture using traditional methods. A prime example of this was the M50 Blanchardstown junction which was part of the proposed Blanchardstown to Smithfield route.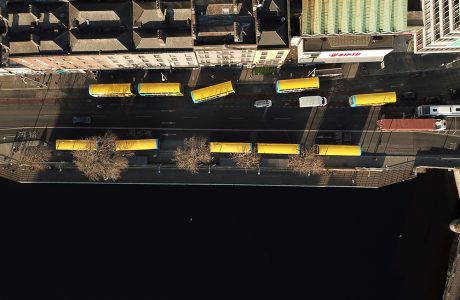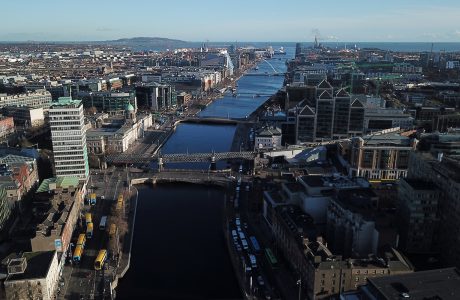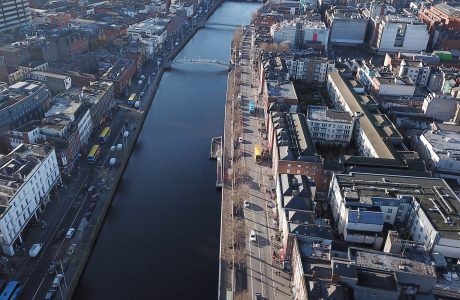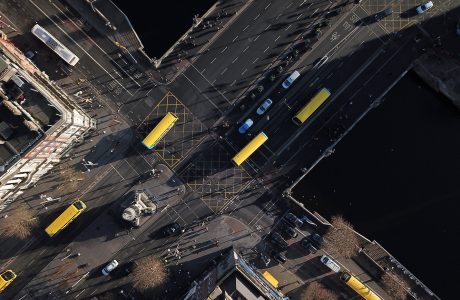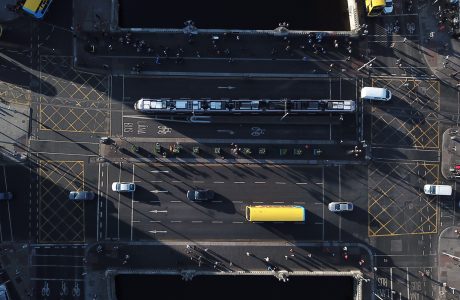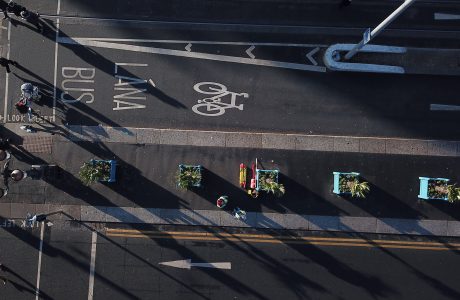 Survey Data Outputs
Laser scan point cloud
Drone point cloud as infill for occluded areas
Final Deliverables
3D topographical survey drawing (AutoCAD)