The original aim of Dublin's MetroLink project in 2018
The original aim of Dublin's MetroLink project in 2018 was to construct a new metro line connecting Swords, Dublin Airport, Dublin City and Sandyford. As part of this original plan, PCA were chosen to carry out a full topographical survey of the proposed green metro line from Charlemont to Sandyford.
The survey required approximately 8km of LUAS track and adjacent land to be surveyed in an accurate and timely manner. Along the entire length of the track, a fully adjusted control network was required. Both traverse and levelling reports were generated and delivered to the NTA.
For this project health and safety was paramount given the signification portion of time spent on and close to the railway. Several members of the team received training from LUAS regarding safety while on the track. Correct personal protection equipment to be worn, driver acknowledgement and track hazards were discussed in detail. Once trained and with the adjusted network in place, the teams were deployed on site to begin the topographical survey.
From the data collection in the field, the processing team could extract both the DTM and TIN models and clean the topographic drawings allowing for the successful final delivery to the NTA.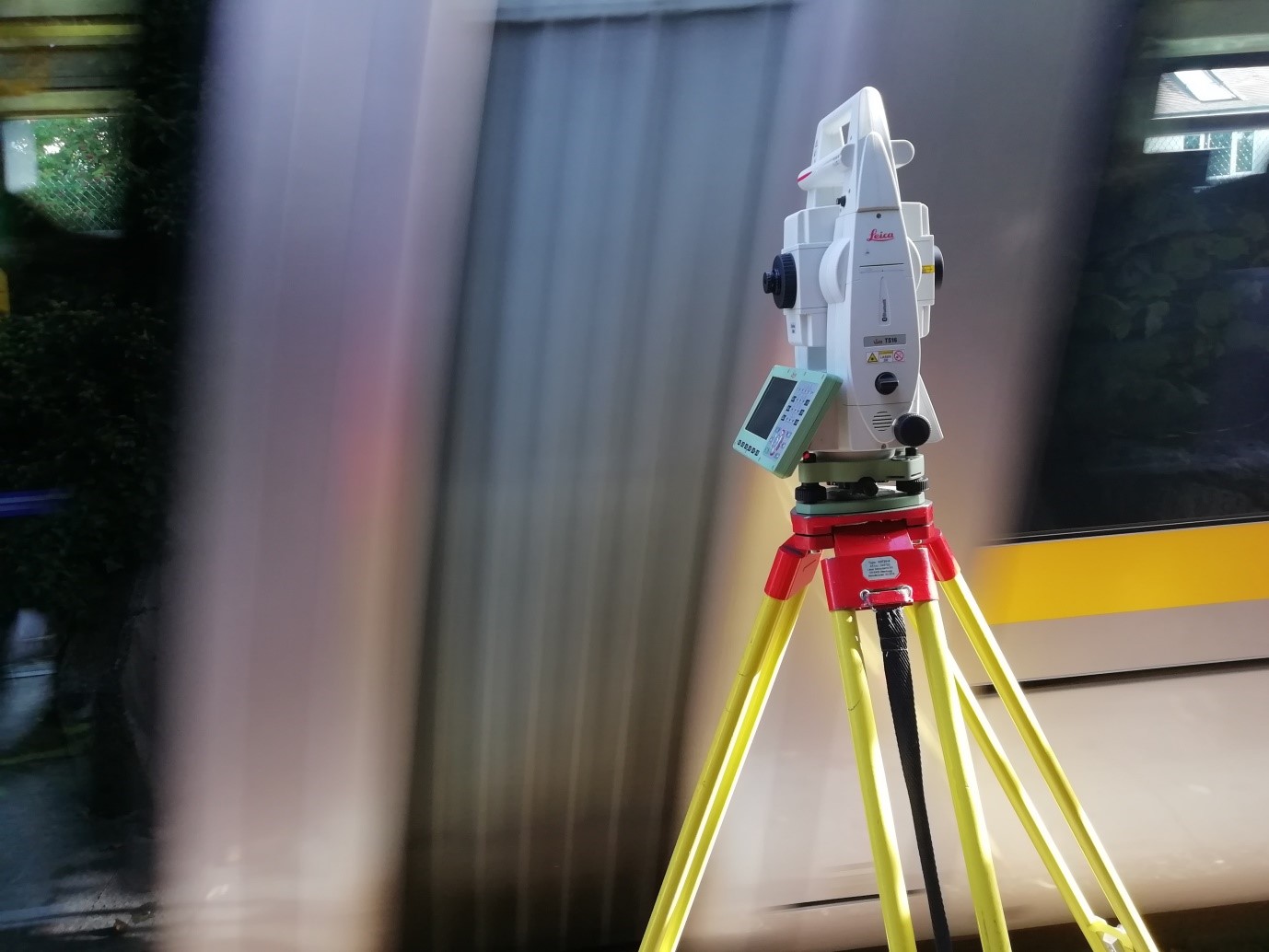 Survey Data Outputs
3D topographical line work
Adjusted control network
Final Deliverables
3D topographical survey drawing (SCC)
Tin model
Contours
DTM