Having successfully completed the survey of the main lighthouse in 2018 for the Office of Public Works (OPW), the PCA team returned to Skellig Michael once again to survey the original Upper Lighthouse.
Constructed in the 1820's and abandoned in the 1870's, the ruins of the lighthouse sit on the western end of the island away from the main OPW living quarters. Due its remote positon, the Upper Lighthouse gave rise to a unqiue set of challeneges in which the team called upon many years of experience to successfully complete.
Survey
After a four hour journey down to Portmagee, Co. Kerry, the four man team loaded up the gear on the boat and set off for the island. Upon arrival in the evening, the team got to work immediately by establishing two new control points. Since GPS signal is not available on the western side of the island the control had to be installed on the eastern side of the island. This control was critical for the successful completion of the topographic survey, drone survey and laser scanning.
The following day a full traverse up the short hike from the living quarters to the Upper Lighthouse was completed. This provided the control for both the laser scan and drone data while simultaneously allowing topographical detail to be captured.
A unique challenge for the drone survey was the position of the ruins relative to the surrounding outcropping rock. The ruins are embedded into the rock face leading to hazards both above and below. A 'pre survey' flight was carried out as per PCA procedure to identify the area and height of the rocky outcrops. This gave the drone operator confidence that the survey could be carried out without any unwelcome surprises.
Both the laser scanning data and drone data were combined to provide a complete internal and external survey of the Upper Lighthouse. This combination of data greatly assisted the laser scan data since much of the external façade was not accessible by terrestrial methods.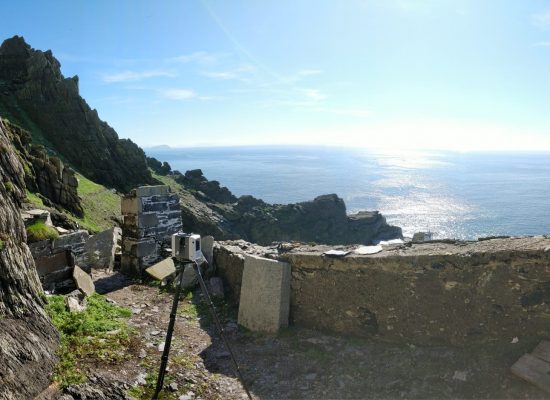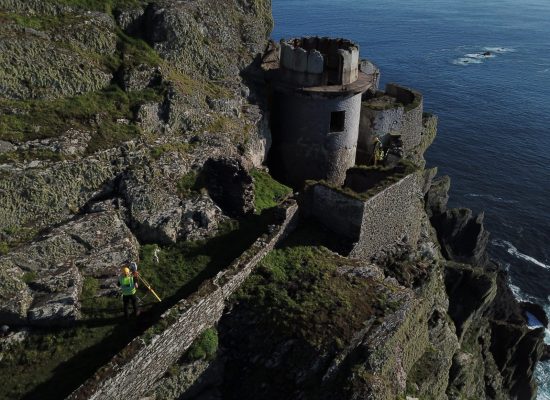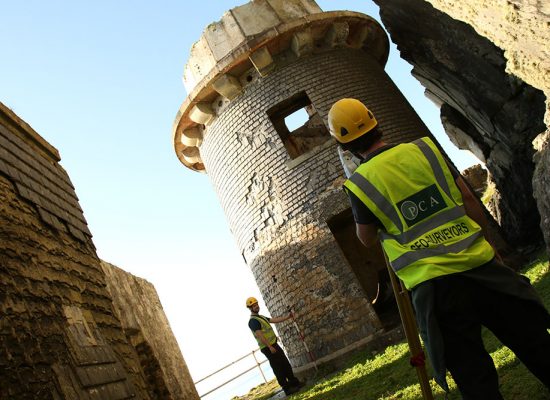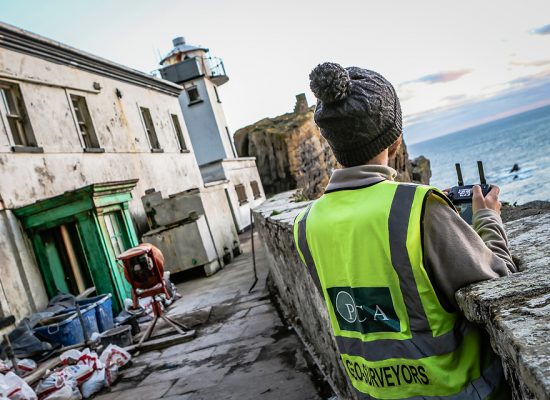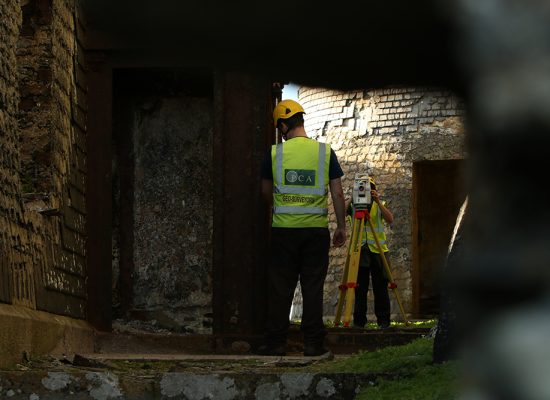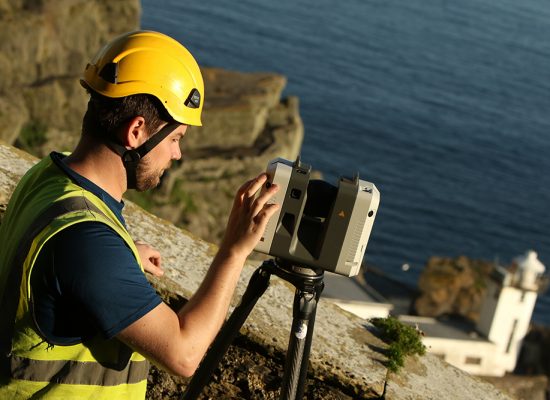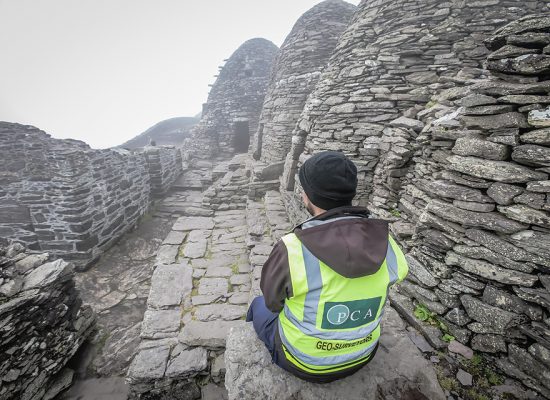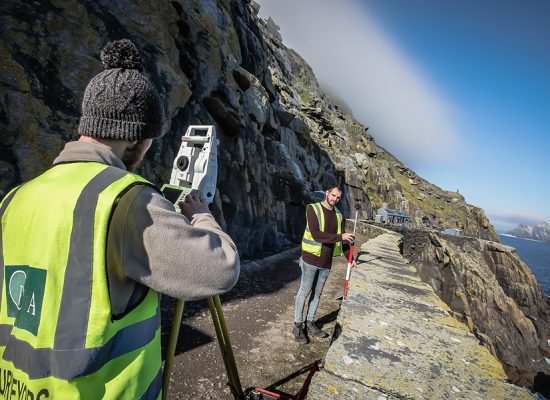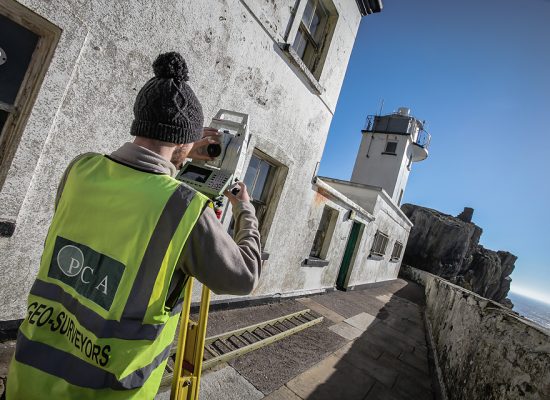 A major concern for the survey, particularly the drone, was weather. Due to Skellig Michael's very remote nature, 12km off the Kerry coast, it was expected that some poor weather conditions were inevitable. Monitoring the weather and communicating with the OPW, the team fortunately got a break in the weather and sea swell to be able to get onto the island and carry out the complete survey safely.
In keeping with PCA's commitment to provide the best results for clients, the most up to date technology was used during each part of the survey. The Leica TS16 total station, Leica GS18, DJI Phantom 4 RTK and Leica RTC 360 laser scanner were all deployed to the island. This provided the most accurate and effective method of data collection possible.
Survey Data Output
Drone point cloud and images
Laser scan point cloud
3D Topographic linework and spot heights
 Final Deliverables
Floor plans
Wall top plans
Elevations
Sections
Photogrammetric imagery
Topographic map